The Ulrica Hydman Vallien foundation annually presents a scholarship of SEK 90,000 to a young, promising and bold artist. The scholarship also includes an invitation for experimentation at Kosta Glassworks.
The jury for the selection process in 2019 consisted of the board of the Ulrica Hydman Vallien foundation: Hampus Vallien for the Vallien family; Lina Sjöquist for the Robert Weil Family Foundation; Maria Lomholt for Orrefors Kosta Boda and Hedvig Hedqvist, design writer and author.
Ellen Ehk Åkesson – 2019 scholarship recipient
Ceramist and artist Ellen Ehk Åkesson was the first recipient of the Ulrica Hydman Vallien foundation scholarship. Ellen studied at the School of Design and Crafts (HDK) in Gothenburg and since her debut in 2002, she has garnered acclaim for her work and public art commissions – most recently, a work of art at Ekenäskajen, Gröndal, commissioned by Stockholm Konst. She is inspired by nature and the forest, which she incorporates in both portrayals and abstract formations. The award was presented by the chair of the foundation, Hampus Vallien, in Ljusgården at NK Stockholm in August 2019.
The jury's statement:
"Ellen Ehk Åkesson employs empathetic integrity to create forms and designs which are powerfully moving in their surroundings, stimulating new associations and reflection.
Ellen transforms her roots in the soil of Småland into headstrong dimensions by emphasising contrasts and exuberant imagination. Thus far she has primarily taken on the challenge of clay, but the lantern in her piece Stone and Lantern opens the doors to further exploration of the potential of glass.
Clay was also Ulrica Hydman Vallien's material and through glass, she pushed into new creative territory. Hopefully, with her scholarship, Ellen Ehk Åkesson will also find new domains."
 Ellen Ehk Åkesson on the opportunity to work with Kosta Boda
"Access to Kosta's enormous expertise and craftsmanship is absolutely amazing. Working with glass is very different from working with other materials. I've primarily worked with clay and wax before, materials that are slow and that permit changes for a long time. Glass is so immediate; it requires quick decisions and enormous presence. I'm used to being able to practice the craft myself, so it's also a challenge for me to achieve ideas through others' handiwork. Getting a work team to understand the impressions I'm trying to create is challenging, but also really exciting; it's a convergence not only of materials, but also of people. My work is often very experimental, and I explore my way to expression by trying different techniques in which the materials should meet my narrative. This approach requires patience and it's a far cry from working with large-scale production. In the beginning of the process, it's important to have the courage to pause with something half-finished, to not stress out so that you can lean towards making something ordinary. That's when the unexpected can happen; that's where I find traces of something invaluable to the process of continuing my work. Having the chance to do exactly that, to search not only for answers, but also for questions, is a unique opportunity. What is the glass trying to say to me? I also feel that just visiting a glassworks, seeing all the skilled workers in so many areas of the process, is incredibly inspiring. I get so many ideas. I become curious. I want to learn."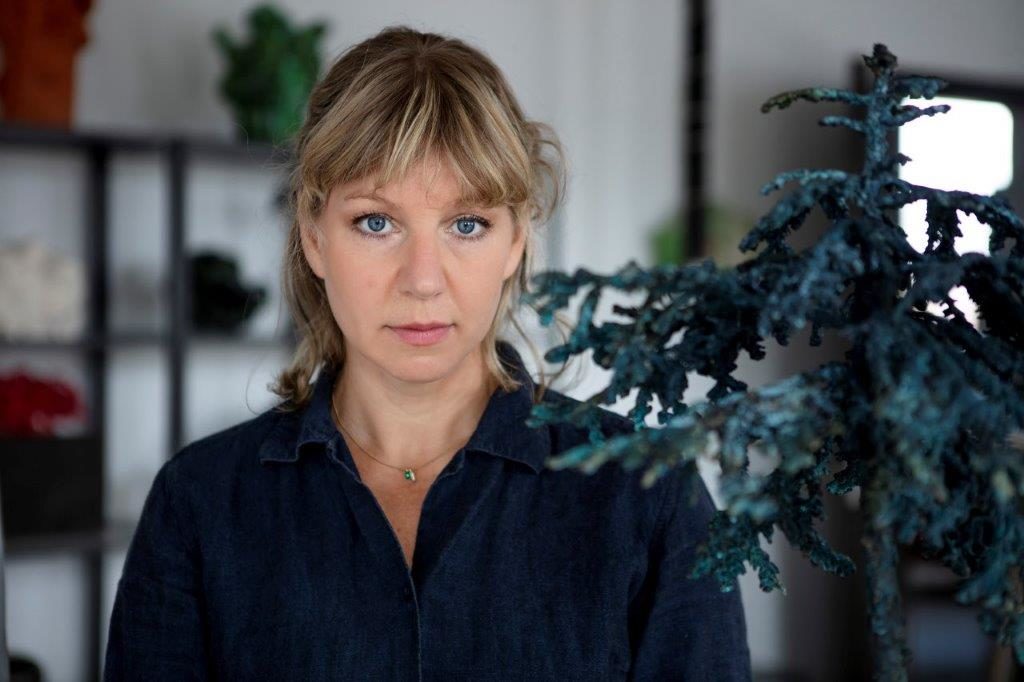 Follow us on social media. We are on both Facebook and Instagram: @ulricahydmanvalliensstiftelse